From old to gold
Rework looks for exciting vintage textiles, which are reworked with new cuts to unique trendy pieces. Everyone wins: the environment is protected, employees worldwide receive fair wages, the customer gets great unique pieces and we were allowed to contribute corporate design and online store. Rework shows how sustainability can be elegantly combined with fashion.
The story behind the brand
To properly celebrate the launch of Rework, a special edition of the in-house Fizzen Magazine #6 was developed in close cooperation with the Fizzen team. In addition to the obligatory fashion spreads, the reader gets an insight into the still young history of the brand, the underlying philosophy and the production processes. Employee portraits at the locations in Bangkok, India and Switzerland show the people behind the scenes. The issue's likeable figurehead is the popular Swiss presenter and journalist Gülsha.
Web Shop for new favorites
Those who are not lucky enough to live near a Rework store can also order the unique pieces online. We implemented the web store with Shopify and equipped it with a custom theme in the brand look. This solution gives the Rework team the greatest possible autonomy and flexibility in developing the online business.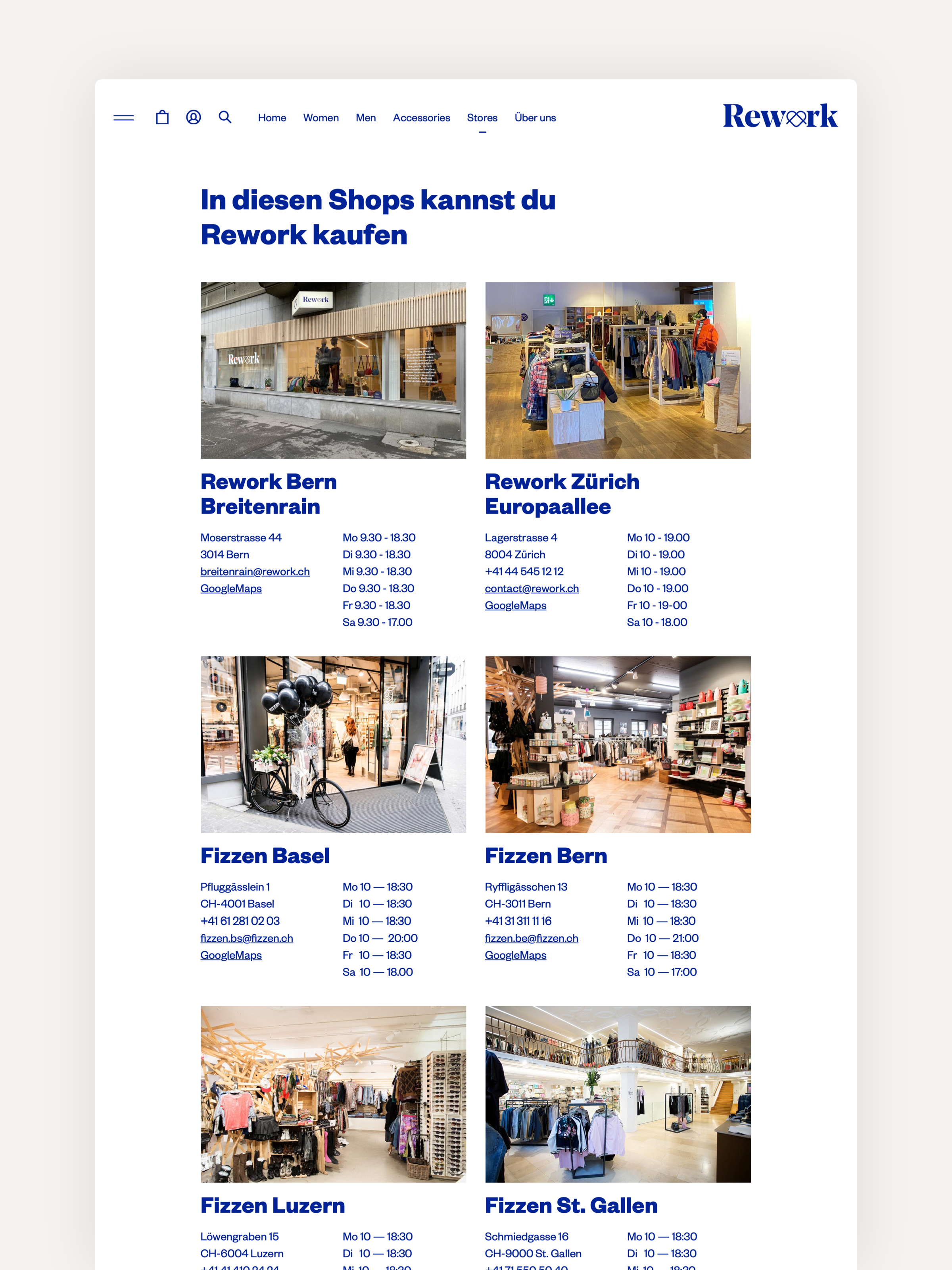 Services
Branding, Editorial Design, UI/UX Design, Shopify Development