Connecting educational and political leaders
K-HF represents the higher technical colleges in Switzerland. As a political umbrella organization, it tirelessly ensures that the interests of its more than 150 members are perceived in politics, administration, business and the public. The new website serves as an information hub and makes the political clout of the organization tangible.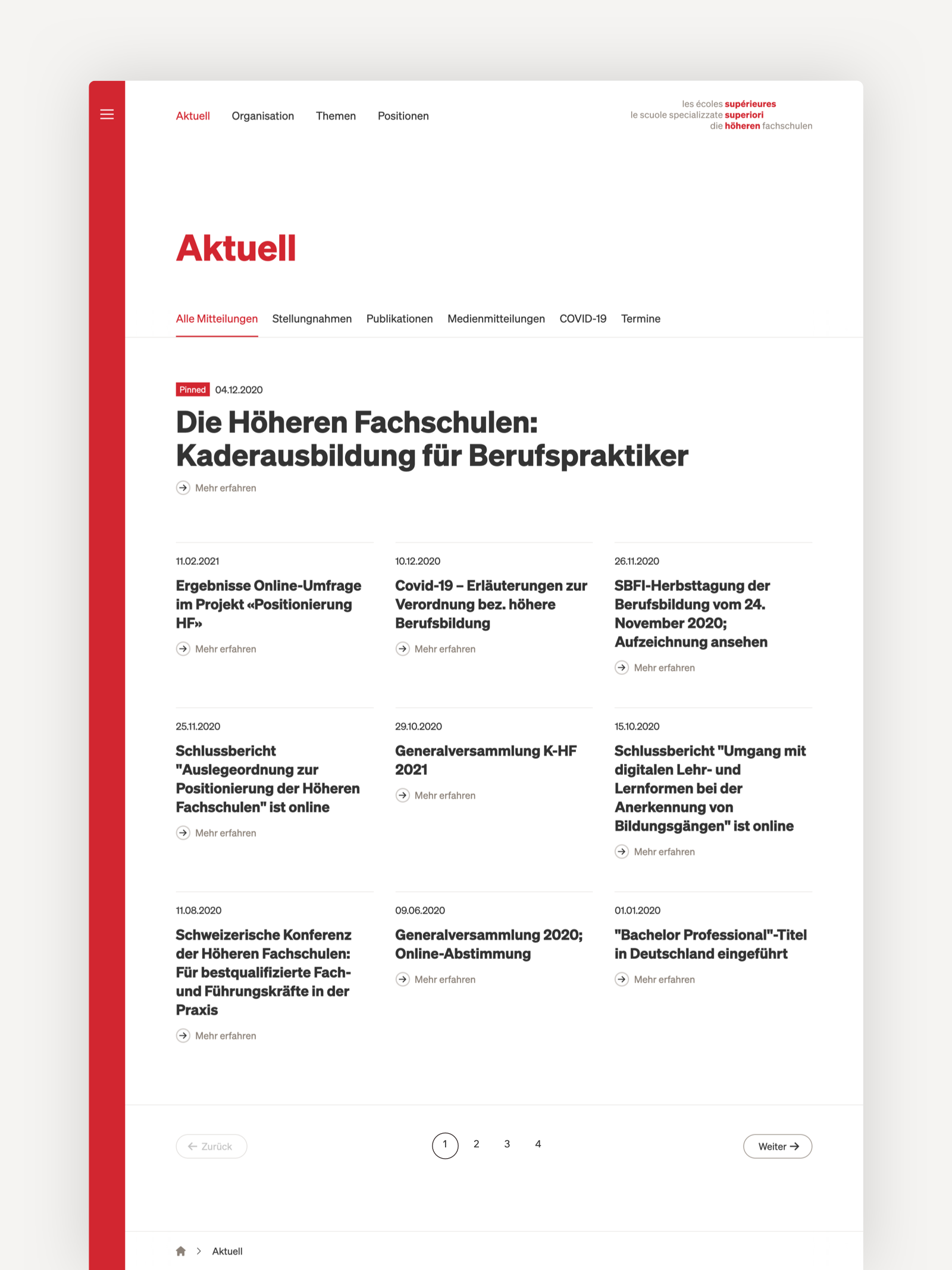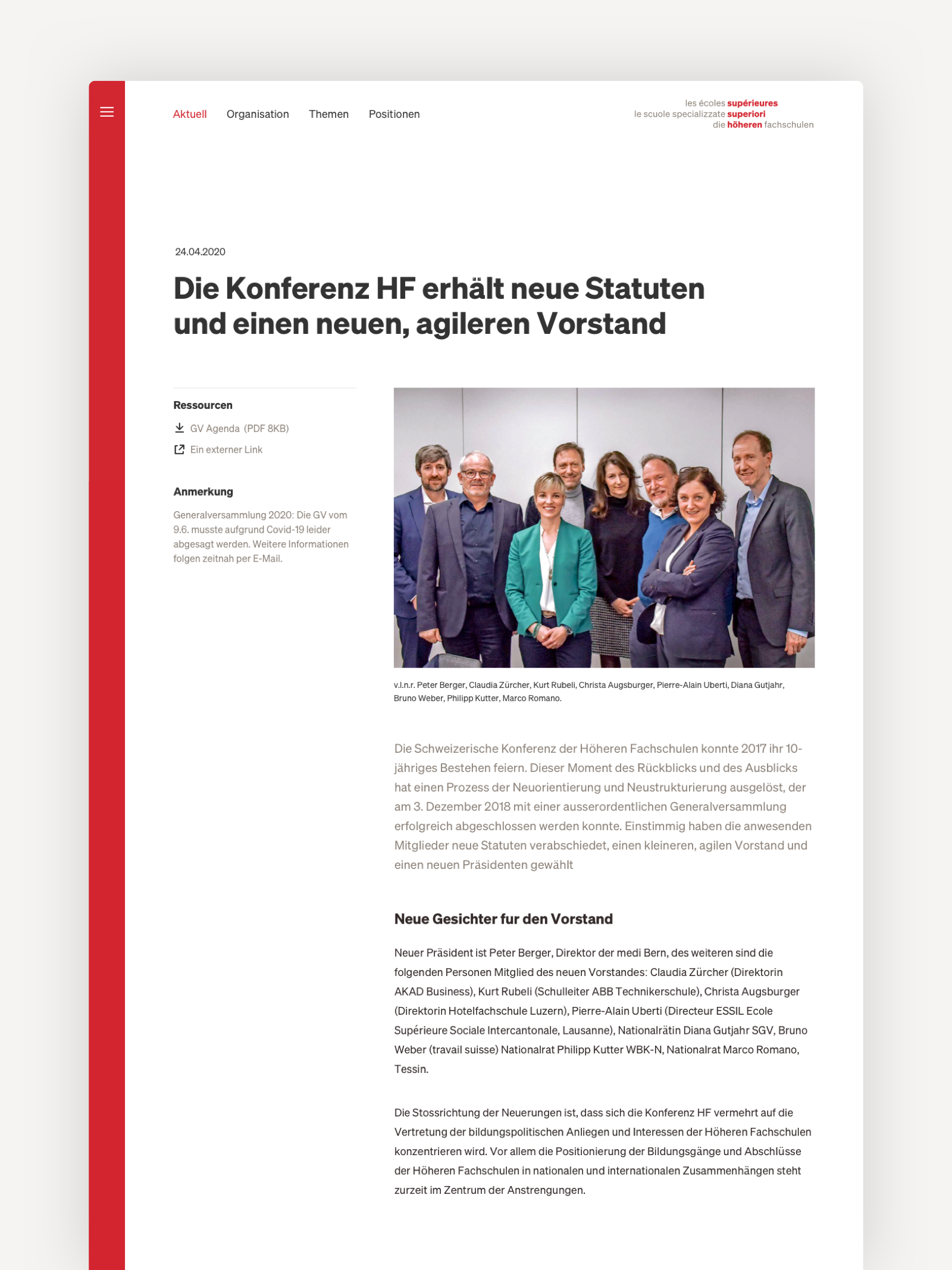 No time? No problem.
The target groups of the K-HF are united by the need to be able to grasp information in as short a time as possible. The information architecture was therefore designed with short paths in mind, and content was radically reduced. The minimalist design ensures visual clarity, which helps the user to concentrate on the essentials. And the loading times? Minimal, of course.
While we're at it...
The team at the office saw the relaunch as a fitting opportunity to optimize internal processes as well. The heart of the new website is therefore the integrated member administration with login area. All relevant data can be recorded and processed in digital form in a single place. Sprawling Excel lists are a thing of the past.
Services
UX/UI Design, Development, SilverStripe CMS, Mailchimp Newsletter